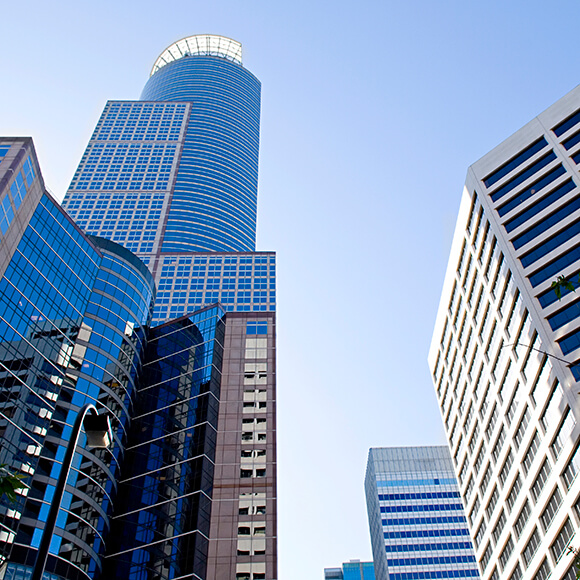 Building codes serve important purposes which impact people every day.  They also provide many benefits in addition to the primary objectives of protecting public health and safety.  Uniform standards for air and lighting quality lead to heightened occupant comfort and increased productivity.  Structural, electrical, and fire/life safety codes protect not only the occupants but the integrity of the building itself.  A properly developed and implemented building code process leads to more consistent buildings with greater asset value.
Model codes, established at a more global level, represent the minimum requirements in designing, constructing, and operating a new building.  They are updated every three years and may then be adopted or enacted by state and local jurisdictions.  Model codes are developed in an open and participatory democratic process to reflect the evolving priorities, technologies, and best practices within the construction industry as well as the greater society.  Jurisdictions that follow clearly defined and consistently enforced current codes allow construction teams to deliver high quality, safe, cost effective buildings to owners.
Model energy codes set minimum standards for the efficient and effective use of energy and water resources in buildings.  While the main focus is energy conservation, energy codes result in many other benefits to owners, occupants, the economy, and the environment.  Owners realize the resulting energy and resource use reduction as direct cost savings which may offer a competitive advantage and/or be used for business reinvestment.  Energy codes promote innovation by challenging designers and manufacturers to continually improve on materials, equipment, delivery methods, and systems performance.  This in turn creates new sales and employment opportunities.  Energy codes also reduce carbon emissions, take pressure off the energy grid, curb the rate of increase for utility costs by reducing demand, and help reduce air pollutants which may contribute to personal health issues.
Considering a building life cycle of fifty years or more and rising energy cost trends, it is critical to look beyond just the first cost of construction and carefully consider the long terms benefits of energy efficient building systems including HVAC, electrical, controls, and envelope.  Many design phase infrastructure decisions will impact a building's energy footprint and operating costs for the life of the building.  While individual equipment or components may be upgraded, it is often impractical and cost prohibitive to implement large scale systems replacements or enhancements in the future.  Current model building and energy codes provide many valuable benefits in the process of designing, constructing, and operating quality high performance buildings.
<< Back to Blog